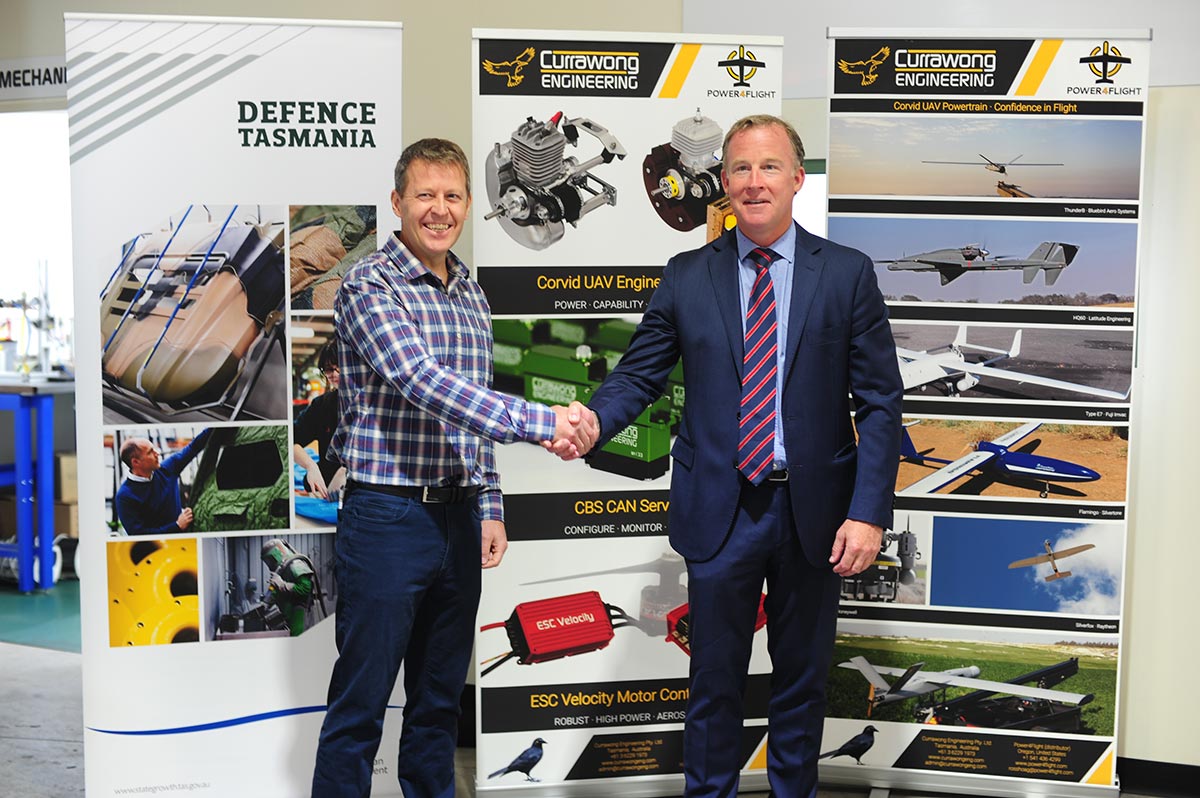 Currawong's new factory was officially opened by the Premier of Tasmania, Hon Will Hodgman MP today.  The factory is much larger in size and is located about 15 minutes south of Hobart, the capital of Tasmania.
"I am so pleased with the new factory and I am grateful to all of our employees for pitching in and helping with the move.  It was hard work but we now have a fantastic facility with room to expand further", said Gavin Brett, CEO.
The larger space has enabled Currawong to invest in a second 5 axis milling machine, to construct a second engine test cell, to streamline assembly processes and facilitate enhanced stock control.
Currawong recently converted a part-time employee to a full-time apprenticeship in CNC machining.
Currawong hopes to employ an extra 1 or 2 engineers within the coming 12 months.