Currawong Engineering Pty Ltd is a world leader in the field of engine powertrain systems for unmanned aerial vehicles (UAV), in both military and commercial applications. Currawong's first engine offering was the Corvid-29 engine powertrain system including custom induction system, fuel injection system, low noise exhaust and power supply.  The Corvid-50 was the 2nd engine system to be developed to meet the rapidly growing UAV market with heavier applications.
Currawong has developed a CAN servo which provides a complete closed-loop actuator system with real-time position feedback.  It has also developed a high power, high reliability electronic speed controller, ESC Velocity.  These electronic systems network together via the CAN standard along with the engine control unit, power supply, autopilot and payload.  Currawong's in-house software tool, cEQUIP, provides an interface to allow the configuration and real-time data logging of the electronic systems.
Currawong also offers specialist machining services and engineering design consulting services to local and international customers.
See Currawong's full Company History below
Currawong's Quality System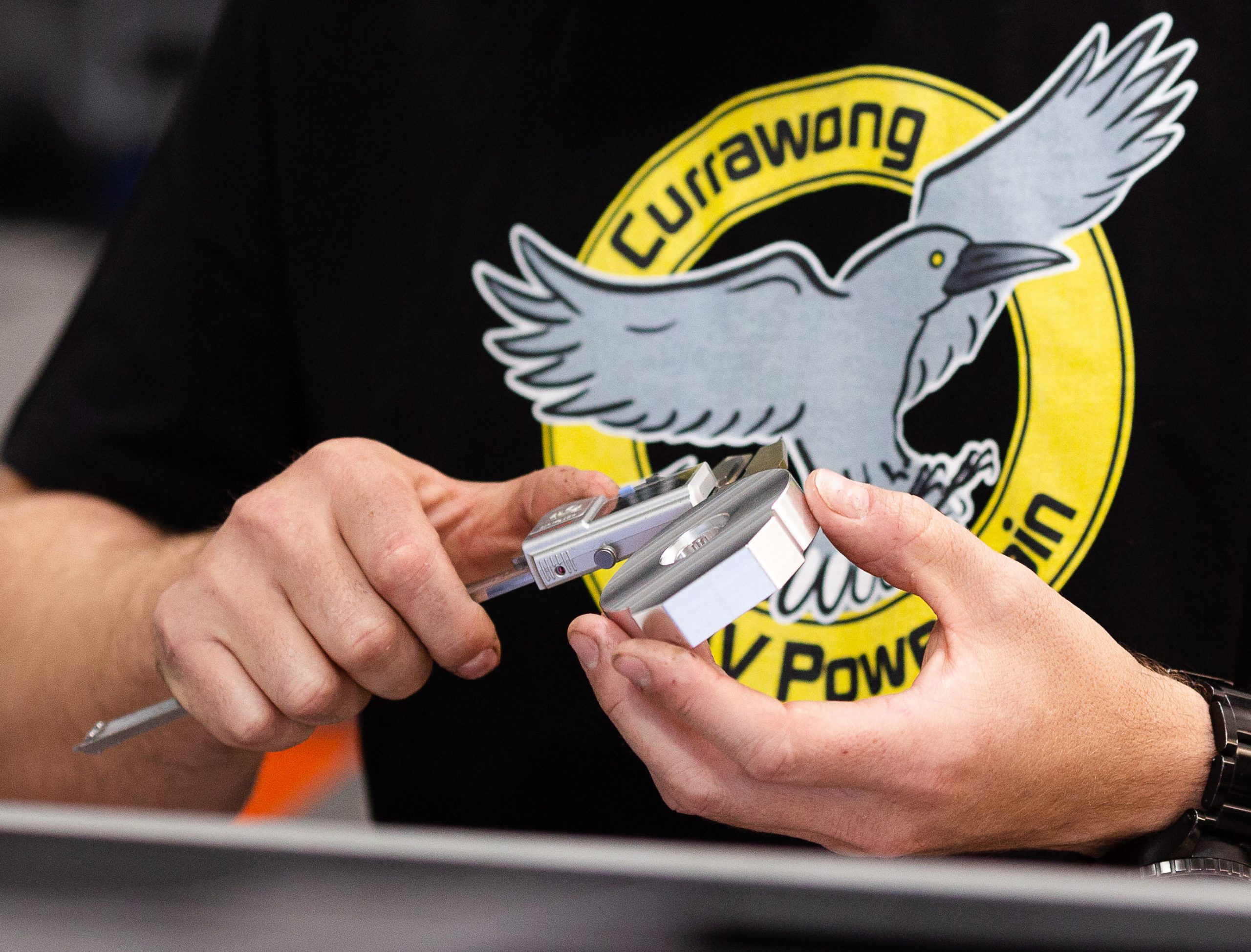 Currawong maintains a quality assurance system that has been successfully audited by Tier 1 military customers.  Its quality system consists of:
Robust design and testing procedures for new products. For example, the Corvid-29 engine has successfully completed the stringent 150 hour endurance test specified in the US Federal Aviation Regulations Part 33 (FAR 33)

Detailed assembly guides for each product to ensure consistency of build processes

100% testing of all engines and modules prior to shipping with an acceptance sheet for each major component and a Certificate of Conformance for each product

A system to serialise components to enable tracking of parts

Product user manuals, integration guides and interface specifications. For example, the Corvid-29 engine comes with a detailed operation and service manual and;

Document management system to ensure that the above procedures are easily accessible and updated
Currawong Engineering
54 Patriarch Drive, Huntingfield, Tasmania 7055
(03) 6229 1973
Email or Follow Us
admin@currawong.aero
Canada and the USA
For USA and Canada ESC customers, please contact our partner, Power4Flight