With peak (flight tested) output power in excess of 20kW the Velocity ESC supports extremely heavy lift multi-rotor applications. High voltage operation (up to 75V / 18S) reduces current losses and allows larger motors to operate efficiently.
The Velocity ESC is well proven, having been integrated on almost every Tier-1 US heavy-lift multi-rotor platform.
Designed and manufactured in Australia, the Velocity is not subject to ITAR restrictions.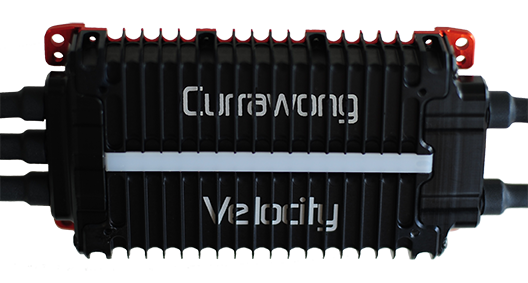 Part Number

CE1767

Voltage

60V / 14S

Current
(Sustained/Peak)

150A / 300A

Power

7.5kW

Max e-RPM

250,000

Drive Frequency

5 – 75kHZ

Timing Advance

0 – 25°

Operating Temperature

-20°C to 100°C

IP Rating

65

Length

110mm (4.33" inch)

Width

60mm (2.36" inch)

Height

21mm (0.83" inch)

Weight

250g (8.82oz)

Autopilots

DroneCAN, Ardupilot, & Piccolo
| | | | | | | | | | | | | | |
| --- | --- | --- | --- | --- | --- | --- | --- | --- | --- | --- | --- | --- | --- |
| | | | | | | | | | | | | | DroneCAN, Ardupilot, & Piccolo |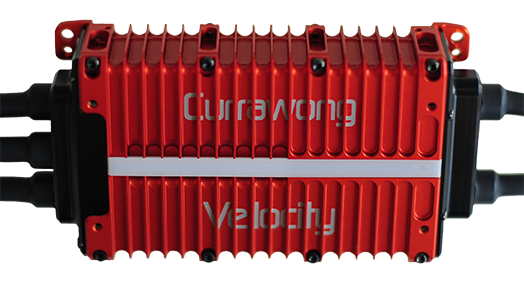 Technical Drawing Download
Part Number

CE1101B

Voltage

75V / 18S

Current
(Sustained/Peak)

150A / 300A

Power

10kW

Max e-RPM

250,000

Drive Frequency

5 – 75kHZ

Timing Advance

0 – 25°

Operating Temperature

-20°C – 100°C

IP Rating

65

Length

110mm (4.33" inch)

Width

60mm (2.36" inch)

Height

29mm (1.14" inch)

Weight

300g (10.58oz)

Autopilots

DroneCAN, Ardupilot, & Piccolo
| | | | | | | | | | | | | | |
| --- | --- | --- | --- | --- | --- | --- | --- | --- | --- | --- | --- | --- | --- |
| | | | | | | | | | | | | | DroneCAN, Ardupilot, & Piccolo |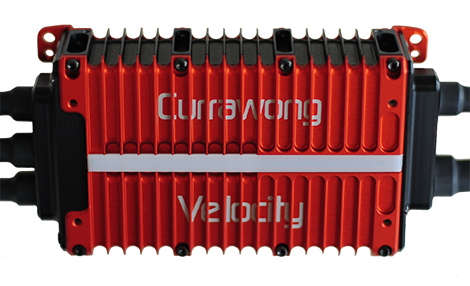 Technical Drawing Download
Part Number

CE1888

Voltage

60V / 14S

Current
(Sustained/Peak)

250A / 500A

Power

15kW

Max e-RPM

250,000

Drive Frequency

5 – 75kHZ

Timing Advance

0 – 25°

Operating Temperature

-20°C – 100°C

IP Rating

65

Length

110mm (4.33" inch)

Width

60mm (2.36" inch)

Height

32mm (1.26" inch)

Weight

350g (12.35oz)

Autopilots

DroneCAN, Ardupilot, & Piccolo
| | | | | | | | | | | | | | |
| --- | --- | --- | --- | --- | --- | --- | --- | --- | --- | --- | --- | --- | --- |
| | | | | | | | | | | | | | DroneCAN, Ardupilot, & Piccolo |
Currawong Engineering
54 Patriarch Drive, Huntingfield, Tasmania 7055
(03) 6229 1973
Email or Follow Us
admin@currawong.aero
Canada and the USA
For USA and Canada ESC customers, please contact our partner, Power4Flight