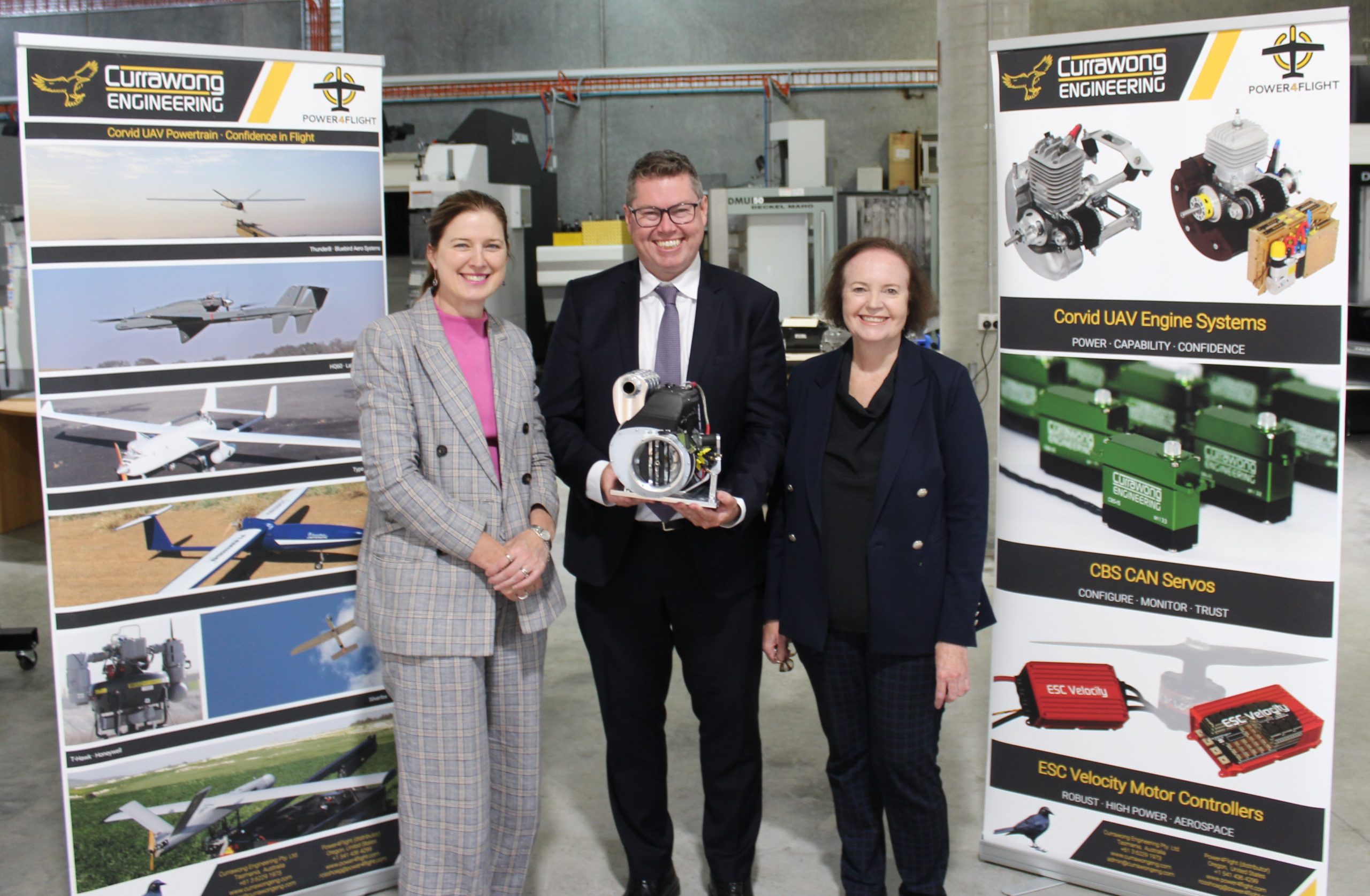 The Currawong Team were recently honoured to host the Australian Defence Industry Minister Pat Conroy, Minister Julie Collins, and Senator Carol Brown at our manufacturing workshop and electronics laboratory. 
 
Minister Conroy was particularly excited about the advanced Hybrid UAV Engine and the growing reputation the system is gaining from its performance and reliability.
For more information on the Currawong Hybrid Engine please click below:
https://www.currawongeng.com/cortex-series/ 
About Us
Currawong Engineering sells complete engine systems, electronic speed controllers and servos for unmanned aerial vehicles and offers a range of professional services related to advanced engineering products and systems. These services include engineering consulting, OEM manufacturing and EFI engine development and testing.
Currawong utilises its own team of engineers, machinists and technicians to undertake projects across a wide range of industries.