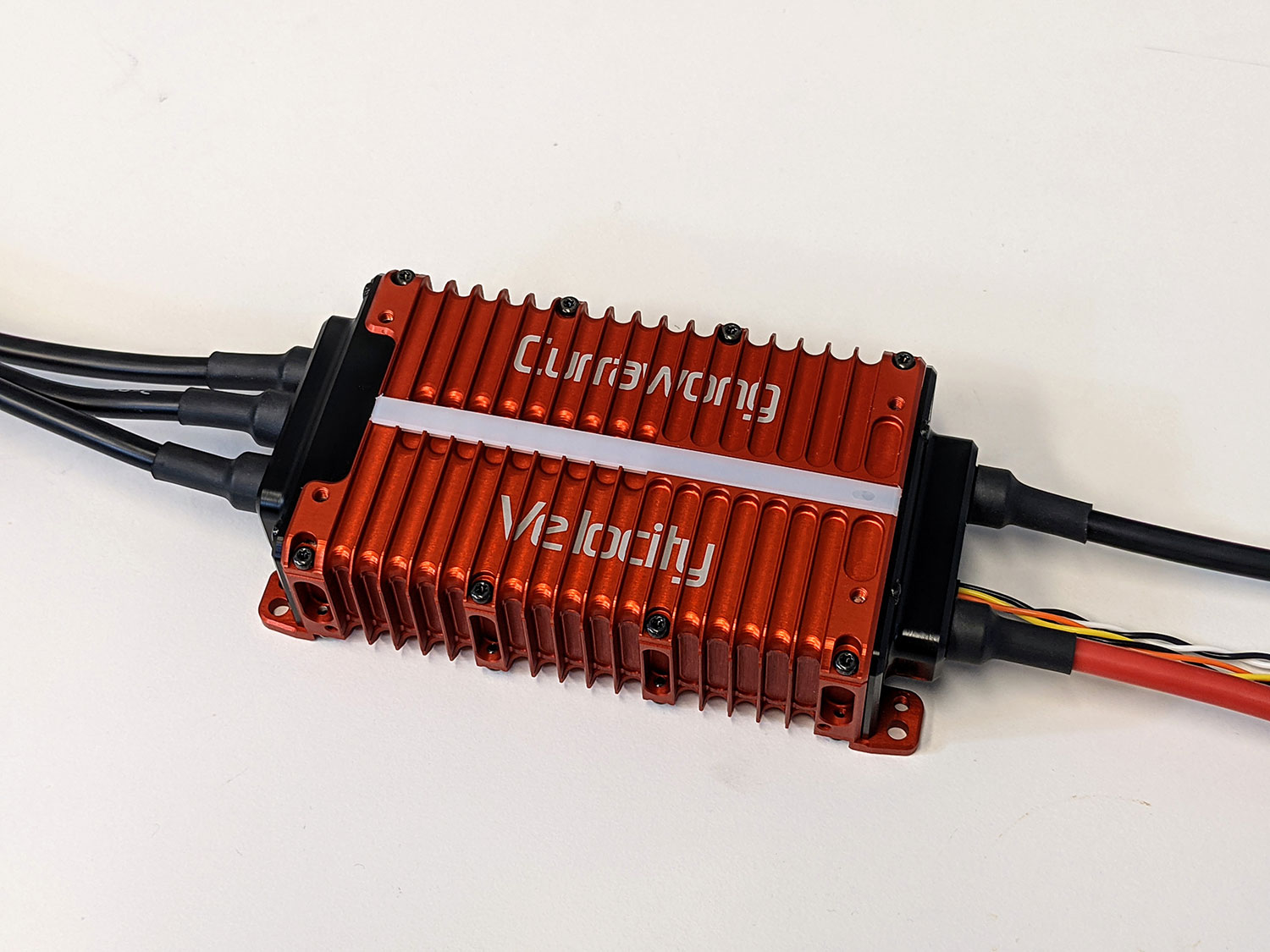 Embention and Currawong are pleased to announce an integration partnership of their systems (Veronte autopilots and Currawong's engines, servos and ESCs).
Currawong Engineering manufactures engine powertrain systems, servos and electronic speed controllers (ESCs) for the unmanned aerial vehicle (UAV) industry from its factory based in Australia. Embention is a leading supplier of autopilots and critical components for drones and UAVs.
Embention and Currawong recently identified an opportunity to create a seamless integration between their products. Embention's CEO David Benavente said "We congratulate Currawong on its excellent ICD information which made the task for integration by our engineering team very straight forward".
This partnership will enable Embention's Veronte Autopilot customers to easily adopt Currawong's engines, servos and/or ESCs without extra integration effort (and vice versa).
Currawong's   CEO   Gavin Brett commented "I was really happy to accept Embention's invitation to partner up on this project since both companies have quality and innovation as their core values".
Currawong's quality system consists of robust design and testing procedures for new products and extensive product manufacturing procedures. For example, its powertrain systems have successfully completed the stringent 150-hour endurance test specified in the US Federal Aviation Regulations Part 33 (FAR 33).
Embention maintains strict validation and verification processes to ensure the high quality of its products. Its products are designed to meet safety assurance standards according to DO160, DO178/ED-12, DO254 or STANAG aircraft standards.
The Veronte Autopilot and Currawong product family, including ESC, Servos, etc. use CAN BUS to communicate.  It provides the complete system with a robust communications protocol that allows the interconnection of all devices in the same CAN Bus network and to exchange control and telemetry data at high frequencies for optimal system performance.
This combination is the perfect solution for large and professional UAVs projects where failure is not an option. The robust communication protocol provides high immunity to electrical interference and the ability to self-diagnose and repair data errors.
Embention
Embention develops autopilots and critical components for drones and UAVs. The Veronte Autopilot has been used in more than 500 drone projects and has accumulated more than 100,000 hours in operation.
Embention, with 60 employees, is a worldwide leader in the unmanned aircraft industry, applying state-of-the-art and military technologies in the drone sector for Enabling Drones to Populate Our Skies.
Currawong Engineering
Currawong is a world leader in the field of engine powertrain systems, servos and electronic speed controllers for UAVs. It also offers specialist machining services and engineering design consulting services to local and international customers. Currawong has 17 employees and is currently expanding its in-house electronics production capability due to high volume sales of its ESCs.
For more information: www.embention.com | www.currawongeng.com