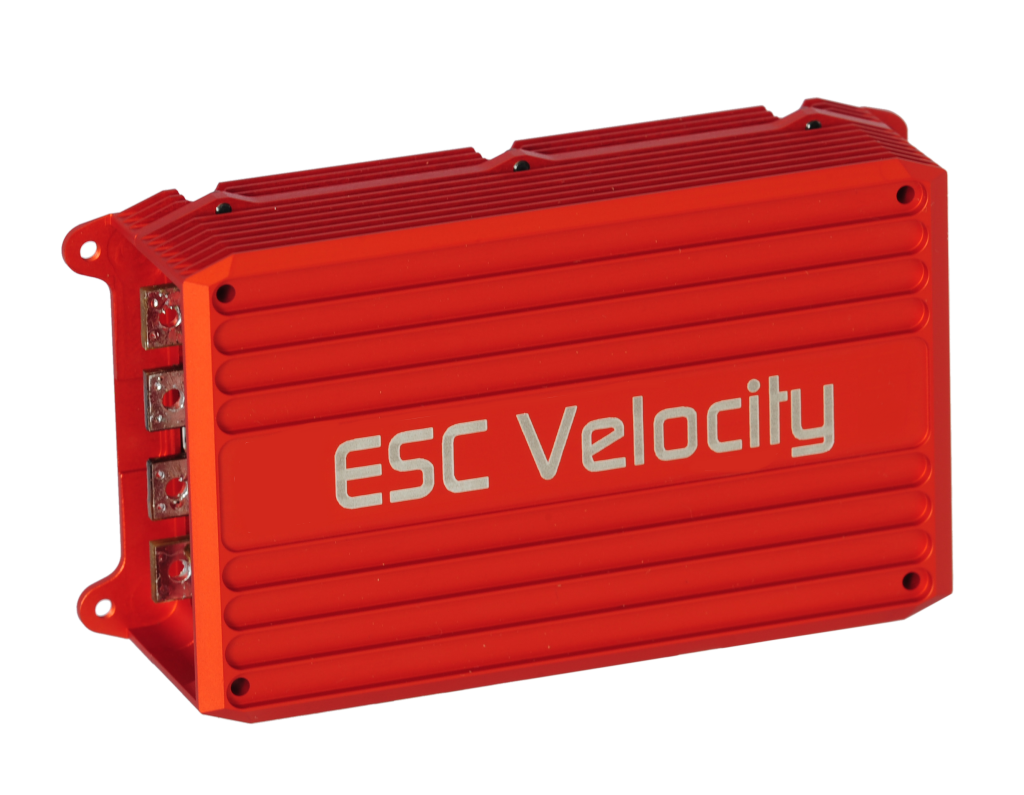 Currawong Engineering is pleased to release its updated 18S ESC Velocity, adding true hardware interlock and fully isolated PWM input to the existing proven design.
True hardware interlock is the ultimate in operator safety – providing guaranteed motor shutdown without the need for bulky inline power switches. CAN communications operate independently of the interlock, allowing for pre-flight checks with complete confidence in the safe status of the ESC.
The ESC Velocity now also includes a fully isolated PWM command input which complements the powerful CAN command and telemetry interface. The PWM input provides a simple migration path for applications not yet fully integrated with CAN. Galvanic isolation of the CAN and PWM signals provides extremely high noise immunity.
These features provide key improvements to this market-leading product. The ESC Velocity is designed for UAV applications, boasting high power and aerospace grade reliability. The CAN interface integrates seamlessly with autopilots and brings unparalleled feedback and configurability.
Currawong's Chief Executive Officer, Gavin Brett said "we are thrilled with the high uptake of our ESC Velocity. It is being used extensively on hybrid quadcopters by major prime contractors. We have sold over 330 units so far in 2018 and we are receiving many new customer enquiries".
Currawong is in the final stages of developing its new slimline 14S/100A ESC. This will meet customer demand for a smaller package size with the same high-power density and reliability for which the ESC Velocity is known.